Nel caso non vi bastassero le
12 Offerte di Natale
e gli
sconti Lampo Digitale
sul PlayStation Store, sarete lieti di sapere che Sony ha avviato una nuova promozione che vi permetterà di acquistare
due titoli per PlayStation 4 al prezzo di 30€
, indipendentemente dall'importo combinato originale.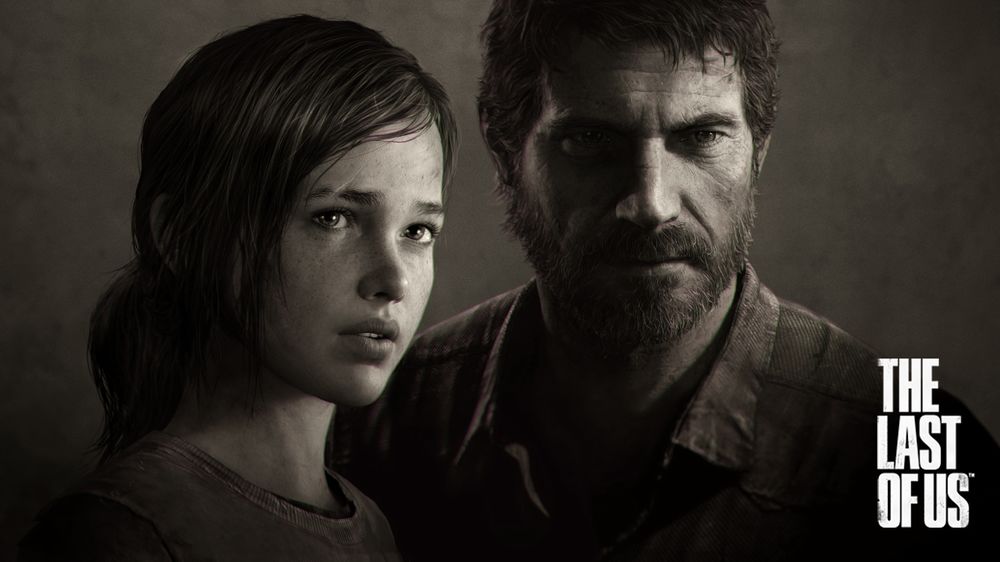 I giochi validi per la promozione, disponibile
fino al 21 dicembre
, sono:
The Last of Us™ Remastered
Fallout 4
The Last Guardian™
Assassin's Creed® IV Black Flag™ – Standard Edition
Assassin's Creed® Unity
Assassin's Creed® Syndicate
WipEout™ Omega Collection
Far Cry 4
Far Cry Primal
Gravity Rush™ 2
Until Dawn™
7 Days to Die
God of War® III Remastered
The Order: 1886™
Trackmania® Turbo
DIVINITY ORIGINAL SIN – ENHANCED EDITION
Digimon Story Cyber Sleuth – Digital Edition
Batman: Return to Arkham
Prey
Zombie Army Trilogy
J-Stars Victory VS+ Digital Edition
WRC 6 FIA World Rally Championship
Sherlock Holmes : The Devil's Daughter
Killing Floor 2
Tales of Zestiria – Digital Standard Edition
Alien: Isolation – The Collection
FlatOut 4: Total Insanity
Broken Sword 5 – the Serpent's Curse
Darksiders: Fury's Collection – War and Death
Yooka-Laylee
Saint Seiya: Soldiers' Soul
THE KING OF FIGHTERS XIV
Guilty Gear Xrd -Sign-
ArcaniA – The Complete Tale
Constructor Game
Firefighters – The Simulation
Mordheim: City of the Damned
Forestry 2017 – The Simulation
Danganronpa 1/2 Reload
Danganronpa Another Episode: Ultra Despair Girls
Get Even
Industry Giant 2
Shiness: The Lightning Kingdom
SteinsGate 0
Valhalla Hills – Definitive Edition
EARTH'S DAWN
Zero Escape: Zero Time Dilemma
Tokyo Twilight Ghost Hunters: Daybreak Special Gigs
Cladun Returns: This Is Sengoku!
PaRappa the Rapper, LocoRoco, Patapon Remaster Collection
Rabi-Ribi
Per gli abbonati al PlayStation Plus
è inoltre disponibile un'altra serie di titoli a prezzo ridotto, almeno
fino al 22 dicembre
, tra cui spiccano
Call of Duty Modern Warfare Remastered, Devil May Cry 4 Special Edition, Wolfenstein: The New Order e Wolfenstein: The Old Blood
:
Call of Duty®: Modern Warfare® Remastered
DiRT Rally
DiRT Rally® PLUS PLAYSTATION®VR BUNDLE
Dying Light: The Following – Enhanced Edition
Devil May Cry 4 Special Edition
LEGO® Star Wars™: The Force Awakens Deluxe Edition
Elite Dangerous
Elite Dangerous: Horizons Season Pass
Elite Dangerous: Commander Deluxe Edition
Dead by Daylight: Special Edition
Dead Island Definitive Collection
Odin Sphere Leifthrasir
The Evil Within
DmC Devil May Cry: Definitive Edition
Wolfenstein: The New Order
Wolfenstein: The Old Blood
KNACK™
The Walking Dead: A New Frontier – Season Pass
The Walking Dead: Season Two
The Walking Dead: The Complete First Season
The Wolf Among Us
The Telltale Undead Survival Bundle
Resident Evil
Resident Evil 0
Professional Farmer 2017
Professional Farmer 2017 – Gold Edition
Dead by Daylight: Leatherface™
Dead by Daylight: The HALLOWEEN® Chapter
Dead Island Definitive Edition
Dead Island Retro Revenge
Dead Island: Riptide Definitive Edition
Dead Nation™: Apocalypse Edition
KILLZONE™ SHADOW FALL
KILLZONE™ SHADOW FALL and Season Pass Bundle
KILLZONE™ SHADOW FALL Intercept Online Co-op Mode (Standalone)
The Crew
The Crew® Ultimate Edition
RESOGUN™
RESOGUN™ – Heroes Expansion
RESOGUN™ Season Pass
RESOGUN™: Defenders Expansion Pack
Ride 2
Ride 2 Season Pass
Ride 2 Special Edition
LEGO Star Wars: The Force Awakens Deluxe Edition
LEGO® Star Wars™: The Force Awakens
Super Stardust™ Ultra
Valentino Rossi The Game – Digital Deluxe
Valentino Rossi The Game – Special Edition
Exist Archive: The Other Side of the Sky
A.O.T. Wings of Freedom
Hasbro Family Fun Pack – Super Edition
Moto Racer 4 – Deluxe Edition
Nights of Azure
WARRIORS ALL-STARS
Zero Escape: The Nonary Games
RABBIDS INVASION – GOLD EDITION
DEAD RISING Triple Bundle Pack
Fairy Fencer F: Advent Dark Force
Grand Kingdom
PSYCHO-PASS: Mandatory Happiness
Syberia 3
Valentino Rossi The Game
RAID: World War II
SENRAN KAGURA ESTIVAL VERSUS
Air Conflicts: Double Pack
DEAD OR ALIVE 5 Last Round
HASBRO FAMILY FUN PACK
Moto Racer 4
MX vs. ATV 2017 Official Track Edition
Umbrella Corps Deluxe Edition
Valkyria Revolution
DMC4SE Demon Hunter Bundle
STAR WARS™ PS4™ Mega Bundle
Baja: Edge of Control HD
MX vs ATV All In Edition
Transport Giant
Umbrella Corps
Air Conflicts: Pacific Carriers – PlayStation®…
DEAD RISING
DEAD RISING 2
DEAD RISING 2 Off The Record
Destroy All Humans!
Destroy All Humans! 2
Escape Plan™ Collection
MXGP2 – The Official Motocross Videogame Compact
Rabbids Invasion: The interactive TV Show
Fat Princess™ Adventures
Dark Cloud™
Harvest Moon®: Save the Homeland
Red Faction II
Resident Evil Code: Veronica X
Sound Shapes™ Ultimate Bundle
STRIDER
CounterSpy™
Escape Plan™
Hohokum™
The Unfinished Swan™
Psychonauts
FantaVision
STAR WARS® JEDI STARFIGHTER™
STAR WARS® RACER REVENGE™
STAR WARS™ BOUNTY HUNTER™
Twisted Metal: Black™
War of the Monsters
Entwined™
Flower™
Doki-Doki Universe™
flOw™
Ne approfitterete per farvi un regalo di Natale anticipato? Fatecelo sapere nei commenti!
---
Fonte consultata